Thursday March 25
How to Change Careers as an Expat
The first How to Change Careers event of the year is all about moving to a new country and changing careers.
Does remote work inspire you to imagine what it would be like to move to a different country?
Have you always felt more at home somewhere far from where you grew up?
Have you been dreaming of being a "digital nomad"?
Do you think there would be more opportunities to do what you love or to raise a family abroad?
Moving to a different country is one of the most disruptive and bold steps you can take. Add changing careers to the mix, and you might be embarking on one of the biggest adventures in your life.

I invited three individuals who took the leap and changed address and careers for an in-depth conversation about following your dreams – wherever they take you.
All details + RSVP here.
---
From the very start, I committed to creating How to Change Careers events, inviting career changers to a space where they could have the in-depth conversation missing in their lives. A space free of judgement, where everyone feels welcome. I called these experiential events How to Change Careers and created a consistent format to foster insights, inspiration and connection.
I hosted the very first How to Change Careers experiential event in December 2017 and I have continued to feature amazing career changers who generously agreed to tell their stories. I have met wonderful new people, solidified existing relationships and learned a whole lot myself.
Repurpose Your Purpose's How to Change Careers events are always inspiring and often challenge our assumptions about what it takes to find a fulfilling career.
As I continue to expand and create connection among career changers, I invite you to join us online!
Remember…Opportunities are everywhere!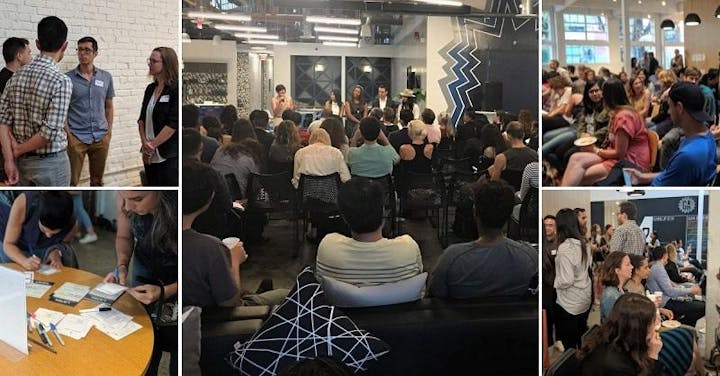 For all events and workshops, see here.