About Repurpose Your Purpose's How to Change Careers Events
From the very start, I committed to creating How to Change Careers events, inviting career changers to a space where they could have the in-depth conversation missing in their lives. A space free of judgement, where everyone feels welcome. I called these experiential events How to Change Careers and created a consistent format to foster insights, inspiration and connection.
Stay tuned, the next one will be announced soon!
I hosted the very first How to Change Careers experiential event in December 2017 and I have continued to feature amazing career changers who generously agreed to tell their stories. I have met wonderful new people, solidified existing relationships and learned a whole lot myself.
Repurpose Your Purpose's How to Change Careers events are always inspiring and often challenge our assumptions about what it takes to find a fulfilling career.
As I continue to expand and create connection among career changers, I invite you to join us online!
Remember...Opportunities are everywhere!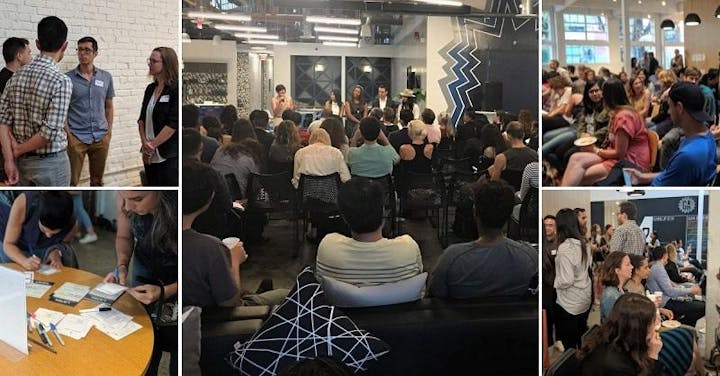 For all events and workshops, see here.