From the very start, I committed to creating How to Change Careers events, inviting career changers to a space where they could have the in-depth conversation missing in their lives. A space free of judgement, where everyone feels welcome. I called these experiential events How to Change Careers and created a consistent format to foster insights, inspiration and connection.
I hosted the very first How to Change Careers experiential event in December 2017 and I have continued to feature amazing career changers who generously agreed to tell their stories. I have met wonderful new people, solidified existing relationships and learned a whole lot myself.
Repurpose Your Purpose's How to Change Careers events are always inspiring and often challenge our assumptions about what it takes to find a fulfilling career.
Watch video recordings of past events.
As I continue to expand and create connection among career changers, I invite you to join us online!
Remember…Opportunities are everywhere!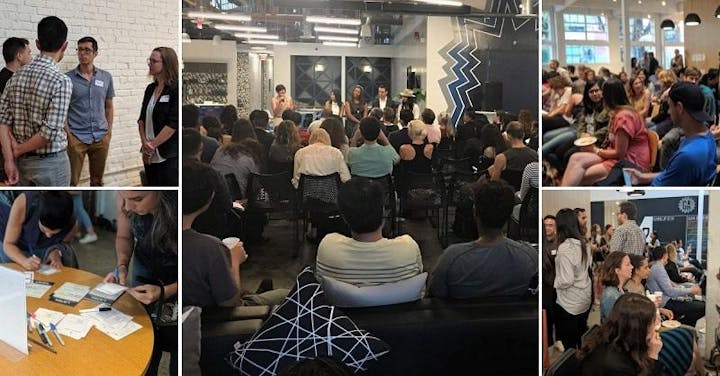 For all events and workshops, see here.
---
September 23
How to Change Careers to Increase Democracy
What is it like to do work dedicated to human rights and civic engagement? Join us online for discussion and meet fellow career changers – the How to Change Careers series of events is back!
Do you feel called to make a difference but feel torn between what you want to do and making a living?
I invited 3 career changers who work on peace-building, criminal justice reform, and immigrants' rights to share their stories of career change.
How did they find the courage to make the change? What is it like to blend career and activism? How do they stay motivated? And what do they think of this moment in time? How do you know if it's time to put your career in service of a higher Purpose?
Read all the details + RSVP to this event today. Don't miss it!